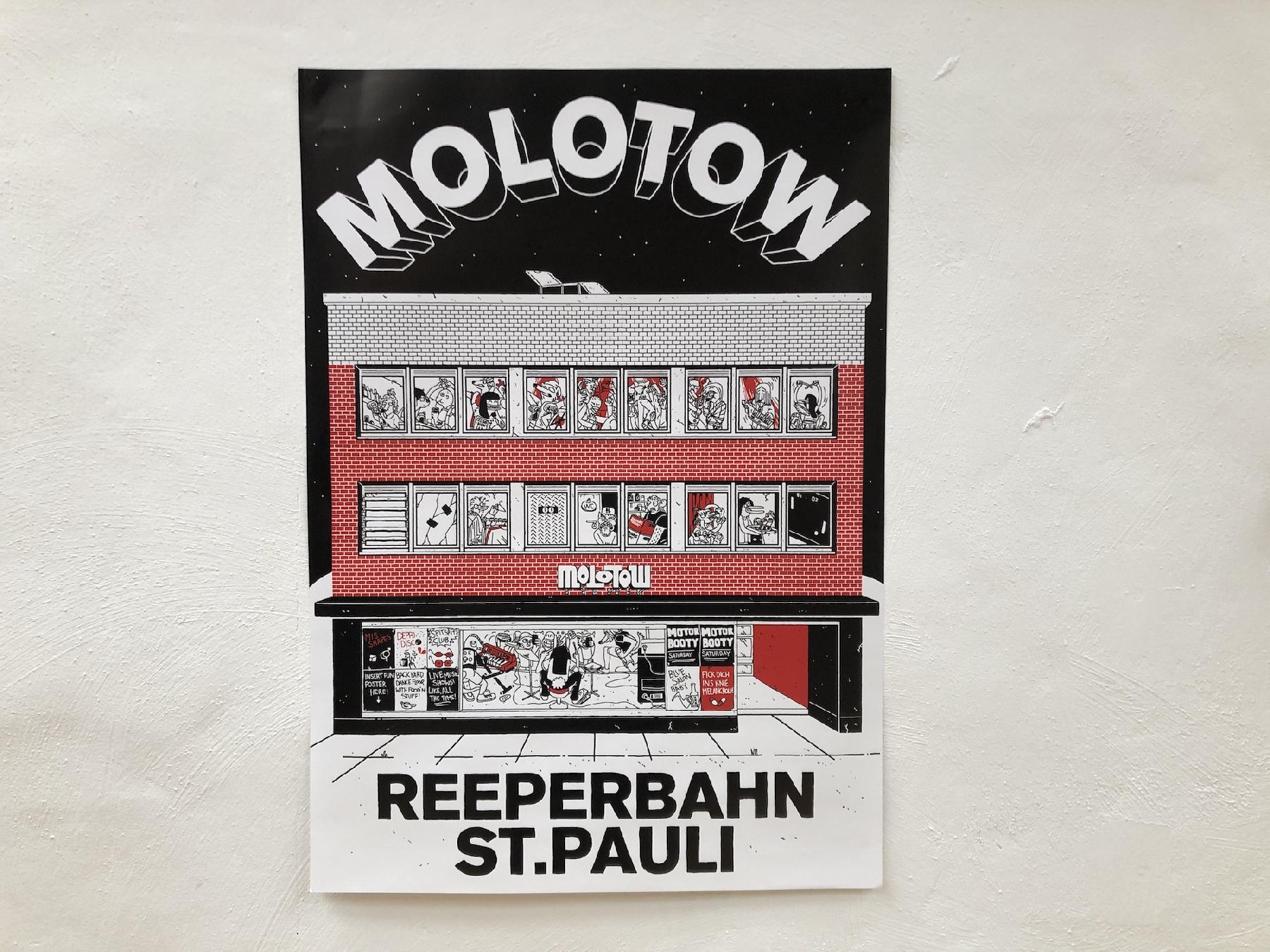 Venue Poster
8,00 EUR
Molotow to put on your walls! Here is a small piece of Molotow for your living-room. It is
wonderful to listen to music, drink beer and wildly dance in front of our venue poster - we speak
from experience.

Design by Dominique Jochen Ebert

Measurements: 59 x 83,5 cm, matte print on high quality paper.
We ship the poster rolled and with an extra poster box, that way it'll arrive safely at your place.